Hi Backers!
This is one of the most exciting updates we have had in a long time. Judging from the comments everyone is extremely eager to receive their KS rewards and we are proud to say that production will be completed ahead of schedule!
Production update
KS Mass production is scheduled to be ready by next week Wednesday
As stated in previous updates we experienced some issues with the tracker PCBs supplied by our supplier. The firmware on the chips was not equivalent to the firmware we ordered and programmed our tracker cards for. This caused a two-week delay in the tracker production while all wallets were ready to ship out. Luckily we were able to resolve this issue and get back on track with production.
We have added an extra feature to the tracker cards which would prevent the cards to be limited to one device in it's lifetime. We have implemented a reset option which can be used in order to pair your tracker to a new device when you switch phones for example. This reset procedure can be found in our usermanual.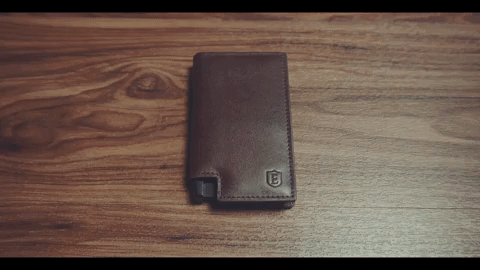 Shipping
Shipping is scheduled to start before the end of next week around the 20th of July. 
This means backers will be receiving their tracking codes anywhere between 20-27th of July depending on the carrier and country of destination. 
Shipping takes anywhere from 4-14 days depending on the location and the customs and you can keep track of your order at all times using your track & trace code.
Ekster Updates
We're starting our monthly blogs and newsletters in which we announce: sneak-peaks into new products, temporary discounts, company news, new reviews and many more interesting stories! If you want to be the first to know be sure to follow our social media pages here:
Facebook
Twitter
Instagram
Youtube

And sign up for our newsletter at www.ekster.com